Hello, all!
It's Will Myers, back with another update from the Ops Director's desk!
Autodesk University
Global eTraining was once again a Digital Sponsor of Autodesk University and from all indications, we made the most of it! A big thank you to everyone who connected with us at the Virtual Exhibit Hall, on social media, and everywhere else!
I look forward to re-engaging with you all now that the dust has settled.
What's New's, Expert's Corner, and Workflows!
We have added two new Civil/GIS workflow topics, 'InfraWorks to Civil 3D Roundtrip' and 'Survey Database Setup and Use' to our Workflows Library, courtesy of another star SME, Russ Nicloy.
New content and updates are added all the time, so make sure to log in and review the latest changes. Also, stay tuned to our social media and email announcements for up-to-date information on course and tech releases.
'The Supervisory Balance' ft. Brian Supervich
Have you checked out 'The Supervisory Balance' yet?
We are beyond excited about this new 'GeT Everything' course, as it's the first in a mini-series created by lifelong learner and educator, Brian Supervich.
Brian is a retired Executive Manager with over 40 years of human resource management experience, including senior roles leading employee relations, labor relations, and employee development. Over his decades of experience advising and training supervisors he developed the concept of the "Supervisory Balance", which is the focus of this new course series.
Stay tuned for a webinar announcement soon, where Brian will discuss 'The Supervisory Balance' and engage with your questions and thoughts. This session promises to be informative and thought provoking. Make sure to join us!
Bluebeam Revu Refresh
I'm also pleased to announce the refresh and update of our Bluebeam Revu course by one of our all-star Subject Matter Expert's, Mike Thomas.
The course is a primer guide for all of Revu features and capabilities. Make sure to check in as content updates continue!
Content Feedback Survey
Thank you to those of you who have taken the time to complete this Content Feedback Survey.  If you have not done so already, please make your voice is heard!
We appreciate feedback from our customers and partners on what course content and workflows we should be developing.
Please, review and complete this survey which will help us to focus our efforts. Don't worry, no personal information will be shared.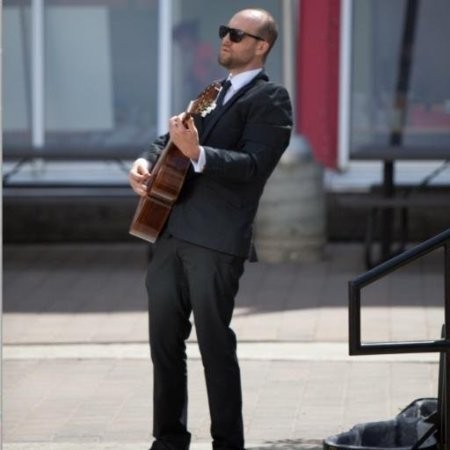 William Myers is Director of Operations with Global eTraining (GeT). He is an Autodesk Certified Instructor (Gold Status) for AutoCAD, Revit Architecture and Inventor, holding multiple years' worth of Autodesk Professional Certifications for all three platforms. 
Will has spoken about BIM at Autodesk University, as well as various Canadian BIM events, and is a published author, having contributed to AUGI World's "Training & Education" issue in 2012 and 2016.