Happy and Lucky 13th Birthday!
First, I wanted to thank all of you who attended our 13th Birthday celebration!  We are beyond proud of the work of our various departments and team members over the last year and love to share it with you.
It's a bit different from our typical Birthday celebrations in Las Vegas at Autodesk University, but we are still so happy to celebrate these milestones with our partners and customers.
In addition, I wanted to make you aware of our 13% off birthday promotion that is still live until December 22nd.
The Supervisory Balance
Did you attend our 'The Supervisory Balance: Leadership that Drives Success' webinar?
If not, no worries!
Tune in to our webinar replay with both myself and Industry Expert, Brian Supervich for a deep dive into the relevant habits and behaviors needed to be successful in leadership positions, as well as the challenges facing leaders today.
Official OSHA and Safety Training
Did you know that GeT has recently launched official OSHA training and certification?
We are offering this additional content within the 'Paid Content' tile on the learning platform landing page.
Along with individual official OSHA 10 and 30 content, we are pleased to offer two course bundles (as detailed at the bottom of the page here) with all the safety training content your teams will ever need at an amazing price!
Administrators can inquire about multi-seat purchases here. Let us make it easy for you to get your whole team trained and safety conscious.
Bluebeam Revu
I'm just thrilled to announce that our 'Bluebeam Revu Fundamentals' course has been totally refreshed for the new version.
Along with a 'New for Revu' summary lecture, we've updated the 'Getting Started' lecture and added all sorts of refreshed and brand-new existing concepts, eDemos, and Assessments.
Stay tuned for a completely updated version of our 'Intermediate' course early next year.
Civil GIS Advanced Workflows and Macers Corner
You've asked for advanced concepts and workflows and we're listening!
Our resident Civil / GIS expert, Russ Nicloy of MACER Technologies, Inc. has been making it happen!
Russ has added a plethora of advanced workflow to our 'GeT Everything' library, and expert concept videos to his 'Macers Corner' section in the 'Civil 3D Complete Guide' courses.
Check out his newest workflow for 'Subassemblies and Assemblies' in our 'Autodesk Advanced Workflows' section.
Stay tuned for much more!
THANK YOU!
Finally, I want to thank you for your support of, and engagement with GeT over the last year. No question it has been another interesting, challenging, and amazing one.
We have, as a team, done our best to support our learners, trainers, educators, managers, and owners in navigating the world of online and asynchronous training.
All of this has been accomplished with your partnership, feedback, support, critiques, encouragement, and creativity. Thank you for that, I hope we have demonstrated our ability to listen and adjust based on your needs as members of the AEC industry.
Wishing you a blessed, peaceful, and gratitude-filled festive season. Again, thank you.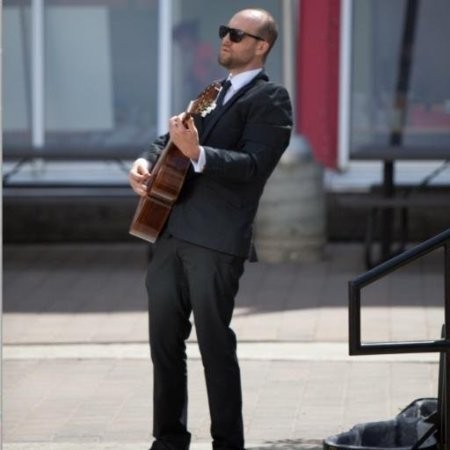 William Myers is Director of Operations with Global eTraining (GeT). He is an Autodesk Certified Instructor (Gold Status) for AutoCAD, Revit Architecture and Inventor, holding multiple years' worth of Autodesk Professional Certifications for all three platforms. 
Will has spoken about BIM at Autodesk University, as well as various Canadian BIM events, and is a published author, having contributed to AUGI World's "Training & Education" issue in 2012 and 2016.