Hello, all!
It's Will, back with another update 'From The Ops Director's Desk'!
'The Supervisory Balance' Courses (New!)
I'm thrilled to announce the release of the first of a mini-series of courses called 'The Supervisory Balance', created by lifelong learner and educator, Brian Supervich.
Brian is a retired Executive Manager with over 40 years of human resource management experience, including senior roles leading employee relations, labor relations, and employee development.
Over his decades of experience advising and training supervisors, he developed the concept of the "Supervisory Balance", which is the focus of this course series.
This experience has led him to believe that organization success depends on the effort placed on achieving excellence in supervisory relationships at all levels.  To this end, he is committed to inspiring frontline leaders to be skilled relationship builders.
He addresses this goal through a focus on how the supervisor can develop and engage their staff, facilitate strong employee performance, and build personal credibility and trust.
We are really excited about adding this content – and more of its type – in support of managers and leaders who are working their way through the daily challenges of the modern working landscape.
Autodesk Content Refresh
I'm also really pleased to announce the refresh and update of our 'Navisworks – The Complete Guide' course content. This course has been refreshed by one of our star SMEs (Subject Matter Experts), Mike Thomas.
The course is a primer guide for all of Navisworks inbuilt features and we are continuing to develop training for its integrations with BIM 360.
Further, we have updated and refreshed content for our 'Vault – The Complete Guide' training for the Vault Basic, Professional, and Workgroup platforms, including 'What's New for Vault 2022'.
We are continually updating and expanding our Autodesk content, along with many other titles in the 'GeT Everything' Library. Be sure to check into your course's 'Table of Contents' section and stay tuned to our social media for new and updated content.
Content Feedback Survey
We are looking for feedback from our customers and partners on what course content and workflows we should be developing.
Please review and complete this survey which will help us to focus our efforts. Don't worry, no personal information will be shared with anyone.
Autodesk University
Global eTraining is a Digital Sponsor at Autodesk University!
Although AU is a virtual event again for 2021, we are beyond thrilled to be taking part and making the most of it. We have tons of announcements relating to content and technology that we would love to tell you about, as well as some amazing AU promotions!
To learn more and take advantage of these deals, register and tune in to our of our daily Autodesk University webinars, 'GeT Team Solutions'.
Plus, all those who register and attend one of our daily AU webinars will be automatically entered to win a year's worth of BIM training for them and five others!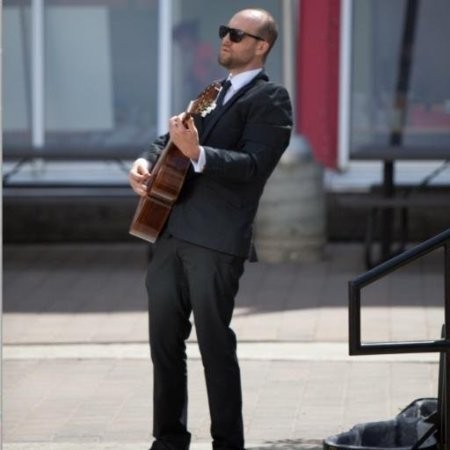 William Myers is Director of Operations with Global eTraining (GeT). He is an Autodesk Certified Instructor (Gold Status) for AutoCAD, Revit Architecture and Inventor, holding multiple years' worth of Autodesk Professional Certifications for all three platforms. 
Will has spoken about BIM at Autodesk University, as well as various Canadian BIM events, and is a published author, having contributed to AUGI World's "Training & Education" issue in 2012 and 2016.