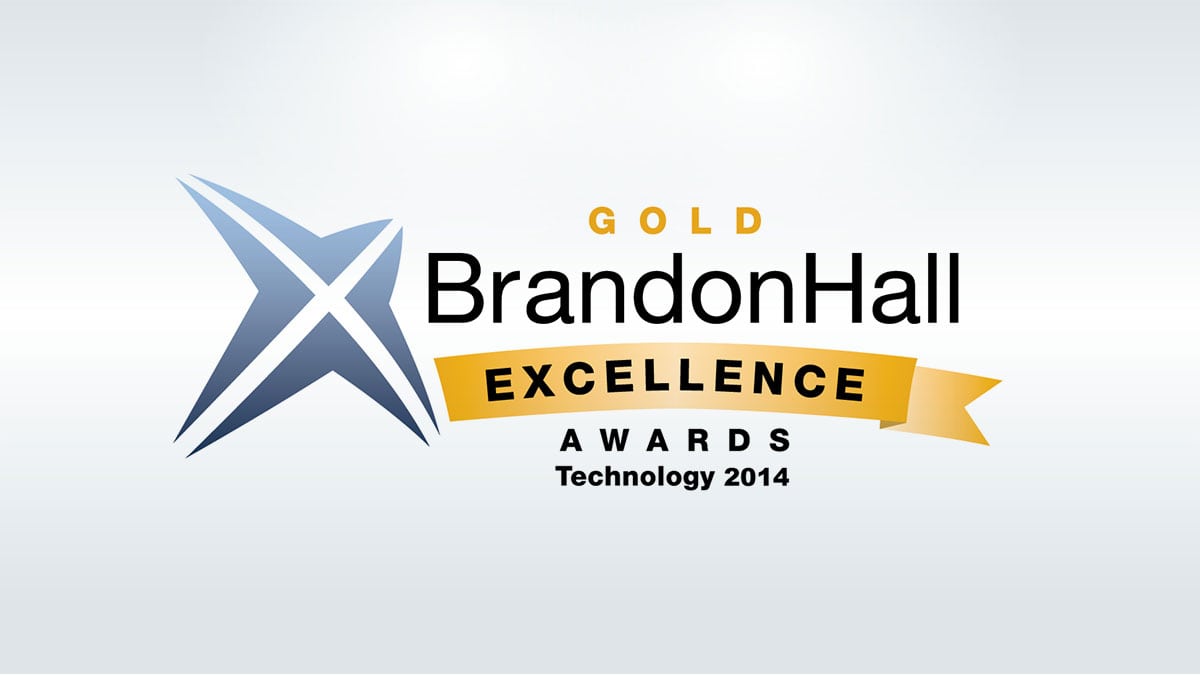 Global eTraining's The Generator: Integrated Knowledge Capture and Content Authoring Tool wins gold in the 2014 Best Advance in Content Authoring Technology category.
Brandon Hall Group announced Global eTraining's (GeT's) The Generator as the gold winner in the 2014 Best Advance in Content Authoring Technology category.
The Generator is an extraordinarily simple and exceptionally effective interactive course-building tool. Proven learning templates are in the direct reach of subject-matter experts through an intuitive drag and drop functionality to create custom and specialized courses. The first of its kind, the patented and award-winning cloud-based software connects multiple contributors into a collaborative knowledge capture process. The Generator allows the production of video, audio, text, images, interactivity, practical exercises and quizzes for engagement of all learning styles.
Now entering its 20th year, the Brandon Hall Group Excellence Awards Program is the most prestigious awards program in the industry.  Often times called the "Academy Awards" by Learning, Talent and HR Executives.
"We are thrilled that our game-changing technology is getting the recognition it deserves," said Susan Brattberg, CEO of Global eTraining, "at Global eTraining, we are all about designing learning technology that moves you forward, not holds you back."
Introduced to the online learning market in early 2014, The Generator is built on the SIIA CODiE award-winning GeT Interactive – a leading technology in curriculum development, instructional design and educational psychology. The Generator is easily scalable, and can effectively deliver courses to an audience of both 10 or 10,000 without compromising functionality. GeT uses cloud-based, game-changing software to provide training any time, anywhere, on any device.
The Generator creates instructional depth far beyond its aesthetic front. Applying curriculum development, instructional design, teaching methodology and educational psychology best practices, The Generator uses proven templates to ensure each individual component is deliberately placed to enhance learning through increased engagement time, retention of information and application of technical skills.
The Generator allows to power up learning by combining proprietary company know-how with a scalable, proven learning methodology. To learn more about the generator, click here.