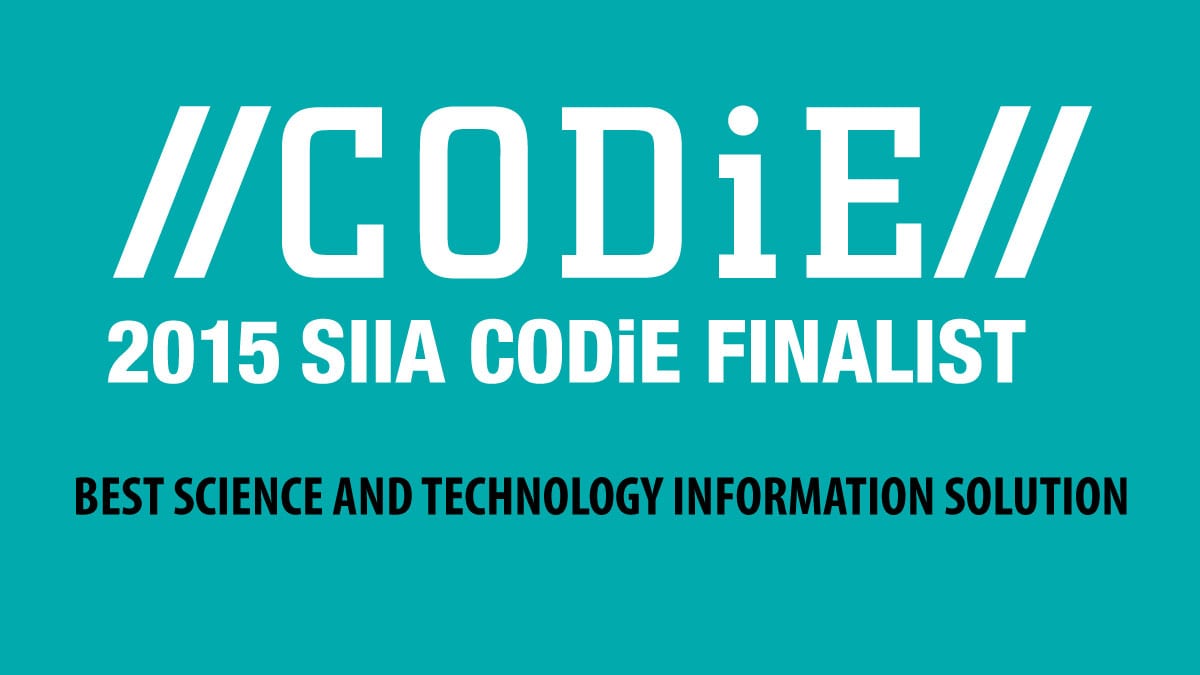 Global eTraining Integrated Knowledge Management Solution Earns Prestigious Content Industry Recognition
Global eTraining, an online training provider, today announced that Global eTraining Integrated Knowledge Management Solution was named a finalist for the 2015 SIIA CODiE Awards for Best Science and Technology Information Solution. Finalists represent the information industry's best products, technologies, and services created by or for media, publishers, and information services providers.
The Software & Information Industry Association (SIIA), the principal trade association for the software and digital content industries, announced Global eTraining as one of 92 CODiE Award content finalists across 25 categories.
The Knowledge Management Solution is a unique, cloud-based, interactive learning solution that is customizable to various learning styles and accommodates a variety of content media. It is a combination of an LMS with pre-loaded content and The Generator tool enabling users to create their own content and edit existing content. Users can drive adoption and engagement by providing real-life company scenario-based training. It is one of the most versatile and flexible tools in the industry, offering comprehensive knowledge management tools, and allowing for a comprehensive learning user experience.
"We are very glad that our Knowledge Management solution is being recognized again this year," said Susan Brattberg, CEO of Global eTraining, "at Global eTraining, we are committed to meeting the highest industry standards with our technology, providing the highest quality of online learning."
"The CODiE Awards competition was extremely competitive this year and our finalists set the standard for innovation and quality in the media, publishing and information service markets," said Mike Marchesano, Managing Director of ABM and the SIIA Content & Information Services Division (CISD). "Each and every finalist should be commended for their innovation and market-leading products and services. I look forward to seeing them all at the ABM & Information Industry Summit in June."
The SIIA CODiE Awards are the industry's only peer-reviewed awards program. The first round review of all nominees is conducted by media, publishing, and information services executives with considerable industry expertise, including members of the industry, analysts, media and bloggers, and bankers and investors. The judges are responsible for selecting the CODiE Awards finalists. SIIA members then vote on the finalist products and the scores from both rounds are tabulated to select the winners.
Details about each finalist are listed at http://siia.net/codies/2015/finalists.asp
About the SIIA CODiE™ Awards
The SIIA CODiE™ Awards, originally called the Excellence in Software Awards, were established in 1986 by the Software Publishers Association (SPA), now the Software & Information Industry Association (SIIA), so that pioneers of the then-nascent software industry could evaluate and honor each other's work. Since then, the CODiE Awards program has carried out the same purpose – to showcase the software and information industry's finest products and services and to honor excellence in corporate achievement.
About Global eTraining
Global eTraining is an award-winning provider of comprehensive, integrated online learning solutions with over 25 years of experience in developing and delivering exceptional computer-based learning. We are a strategic training partner to some of the world's largest and most diverse multinational design, construction and software organizations, government bodies and educational institutions, and the global leader in developing and designing training for the 21st Century. Our products have won the prestigious 2014 Brandon Hall Excellence Award, 2014 CSTD WOW Award and the 2014 CODiE award. Learn skills faster. Retain knowledge longer. Apply to real-world projects better. For more information, visit globaletraining.ca.