With Digital School Technical Design College, dreams of designing cities, buildings, machines, and transit systems become reality for students all around the globe, from the comfort of their own home! Through flexible certificate and diploma programs, Digital School – partnered with Global eTraining – helps students master the skills they need to begin a rewarding career in the Architecture and Engineering industries.
"I think what our students love the most is the support they receive from all staff members from the Admissions process right to when they find employment in the AEC Industry. We know this year especially everyone is going through a lot and there have been huge changes and adapting, we make accommodations for all our students, no matter their circumstances to ensure they can successfully graduate from their programs. " –Jessica Yacucha, Digital School Office Manger
If you haven't previously heard of Digital School, they're an AEC technical training college, with the aim of creating easily accessible virtual education, and allowing students to earn a diploma at their own pace, around their own schedule, from anywhere in the world! Learners are able to pursue their goals of earning a BIM (Building Information Modeling) Technician Certificate – and achieve the first level of their CanBIM Certification. As well, they're able to attain an Architectural Design, or Engineering Design Diploma through the school's innovative, asynchronous learning methods, subject matter expert support, and through an extensive AEC information database.
Digital School's program content is entirely cloud-based and includes a plethora of courses directly from Global eTraining's 'GeT Everything' AEC library. Students experience and utilize rapidly advancing software training in AutoCAD, Revit, Inventor, and Civil 3D for civil design, as well as Navisworks, FormIt, BIM, and more for multidisciplinary design projects. In conjunction with their software training courses, students also participate in instructor-led lessons as well as custom Digital School programs.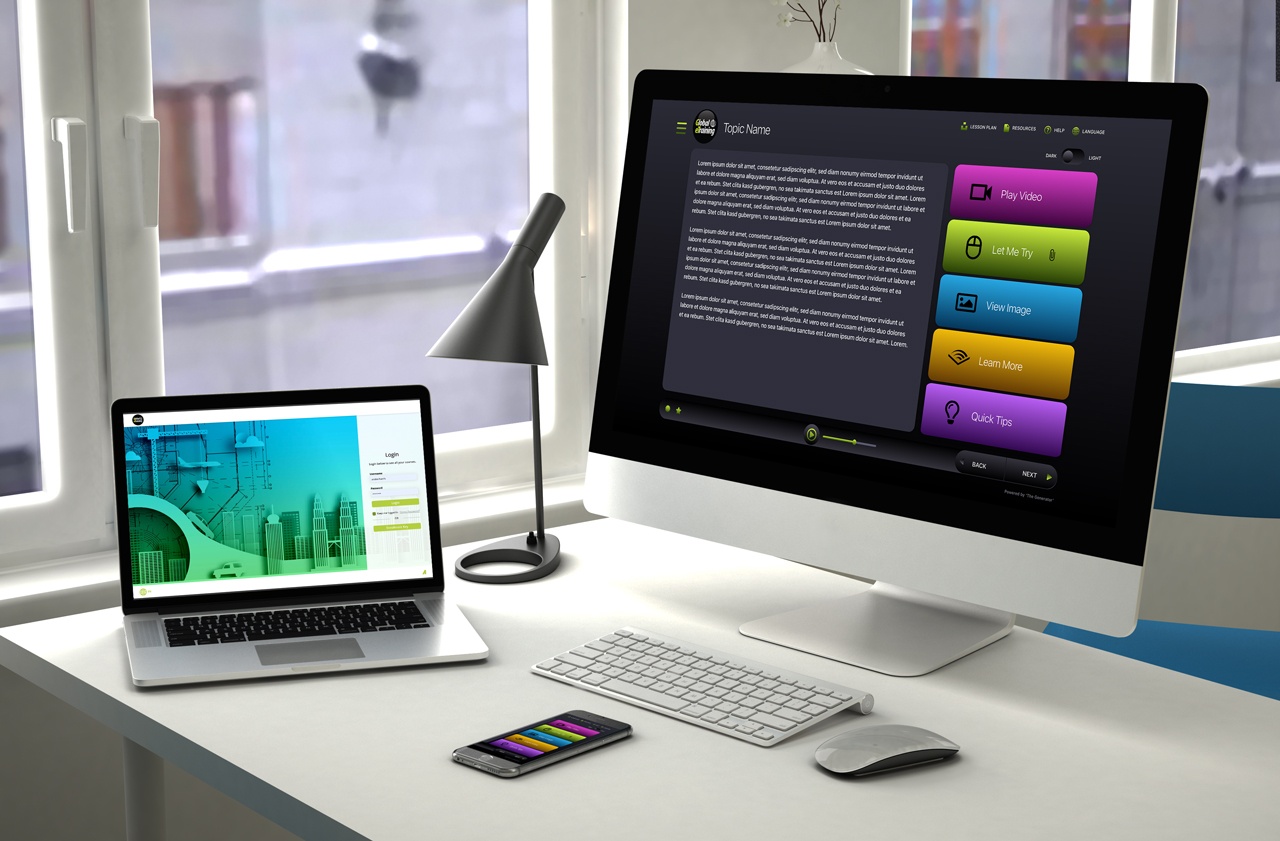 As mentioned, in addition to receiving extensive course resources, Digital School also ensures that students have access to first-rate instructor support. Learners have the ability to reach out to Subject Matter Experts, and Autodesk Certified Professionals via email, live chat, and virtual one-on-one meetings with screen-share capabilities. Digital School also offers job placement assistance through their Industry Experts and vast AEC employer network, assuring graduates not only get the education they want but the career they need.
"I'm very happy for Digital School and the quality of what we learn and the program overall, I wouldn't have been able to take the program while working fulltime without all the support and flexibility from the Instructors and Administration" – Thystere Okissakossy Somnte, Digital School Student
As you can see, Digital School's certificate and diploma programs are built with ease in mind – as their sole focus is being as user friendly and knowledge-driven within the AEC industry as possible. The entirety of Global eTraining's – and therefore Digital School's – course program is built upon the 'VARK' (Visual, Aural, Reading/Writing, and Kinesthetic) learning principles – allowing students, staff, and organizations to both experiences, and train in the most personalized, results-orientated environment. Between the 'VARK' teaching tactic, and student's ability to move through courses at their own pace, Digital School has created the ideal user experience, allowing learners to achieve ultimate retention and understanding from wherever they are, all around the world!
If you or someone you know is interested in earning your diploma or certificate through flexible, engaging education, look no further. Take the next step in your career goals with the talented team at Digital School, or pass along the information to a friend or family member that's interested in entering the AEC industry!