We've just released a new version update to our revolutionary Autodesk plugin, 'GeT Know-How'.
'GeT Know-How' is an intuitive on-demand reference and eTraining tool available directly inside your Autodesk software, including AutoCAD®, AutoCAD® Civil 3D®, AutoCAD® Plant 3D, Inventor®, Navisworks®, and Revit®
Click here to download 'GeT Know-How' v.1.0.4 from our website or the Autodesk App Store.
What's New?
Reporting and Executive Dashboards!
View all training activity from our Autodesk Plugin within PowerBI Executive Dashboards.

Have questions about reporting and PowerBI?
Meet with a GeT Expert today!
eDemo Video Player Upgrade!
'GeT Know-How' is now delivering a cleaner eDemo video experience with enhanced full screen mode.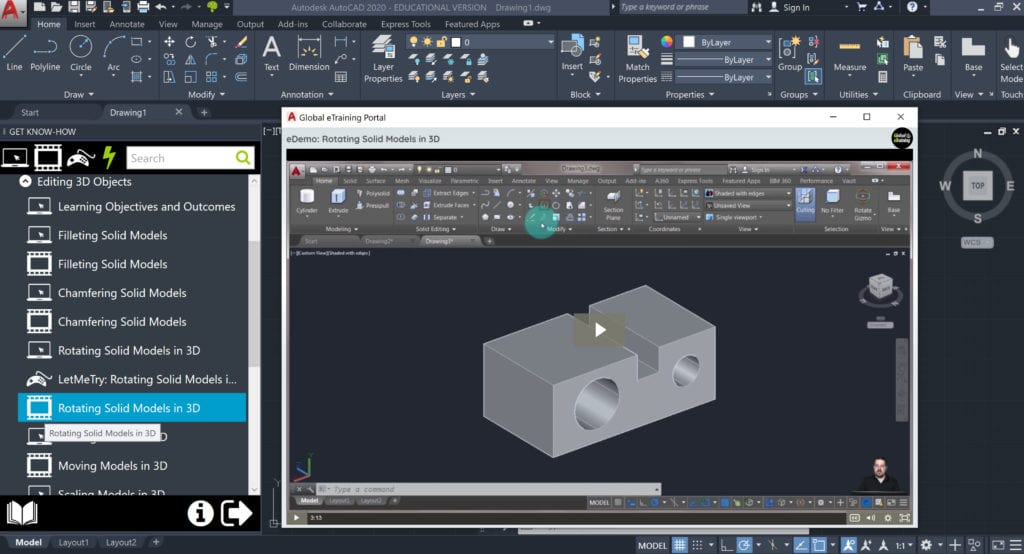 Always Up To Date!
With the release of v.1.0.4, 'GeT Know-How' will now alert you when updates are ready for your plugin, so you'll always have access to the latest features and best learning experience.
---
'GeT Know-How'
Right Inside Your Favourite Autodesk Software
Stay focused on what really matters by installing the Global eTraining plugin, 'GeT Know-How', into your favourite Autodesk software.
Access the interactive course interface, including videos and hands-on exercises, directly within your software

Keep the dockable window open to see intuitive training suggestions ready to support you as you work