Are You Ready for Autodesk 2018? We Are!
Since this past March, Autodesk has been releasing many of its 2018 software products and updates.  With each new release, Autodesk continues to provide improvements in both productivity and performance, always taking the next step forward in professional-grade software. This year you'll see security enhancements and better integration with other technologies to help you work more efficiently. To serve you best, Global eTraining your destination to access the latest, greatest, and most 'up-to-datest' courses. We have everything you need to meet your training needs.
We are offering 'New for 2018' courses including:
Coming Soon – Autodesk Navisworks 2018 and AutoCAD Civil 3D 2018
These 2018 courses are already flying off the shelf– Sign up now and automatically receive all updated courses as they are released.
All our courses are developed by Autodesk certified experts like Mike Thomas, AUGI Member and noted AU speaker; Tony Carcamo, member of the Autodesk Expert Elite, InfraWorks Customer Council, and the AutoCAD Customer Council; Brandon Heurter, Revit Certified professional and Digital School Instructor; and Rebecca de Cicco, certified Autodesk Expert Elite and Certified BIM Manager.
Welcoming Evan McNeil to the Global eTraining Team!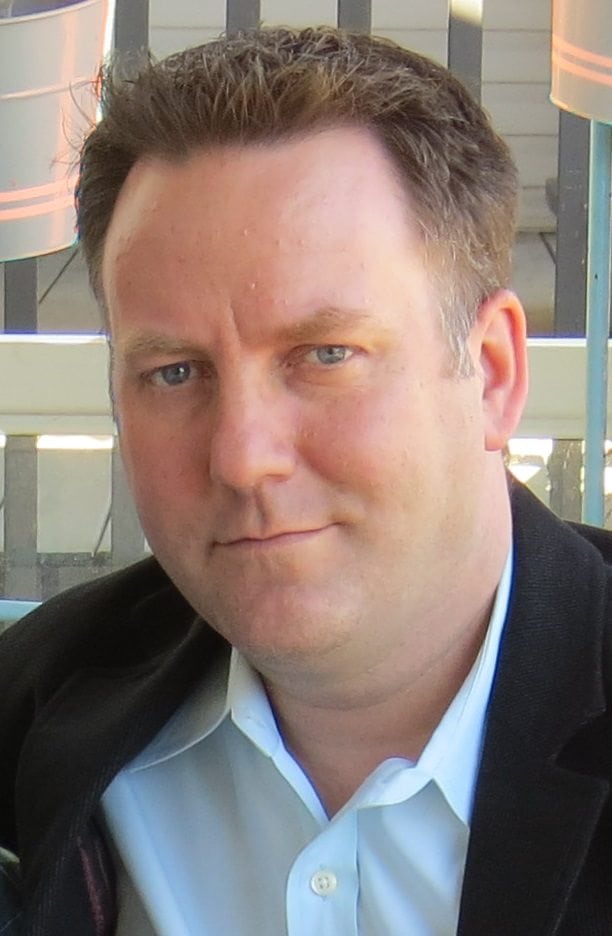 Evan has spent the last 25 years in the geomatics industry and is an expert with Autodesk software. After 3 years of engaging with Global eTraining as a customer, Evan is now running the Customer Delivery team.
In this capacity, his team will be ensuring that each client receives the highest level of service and value from our delivery team. They provide hands-on support and expert level guidance at each step of the process to maximize the learning experience for all our learners. The success of our Customer Delivery Team is directly tied to the success of our client's training programs.
One of Evan's core values has always been to help others realize their potential, which aligns directly with the core directive of Global eTraining. His passion for lifelong learning, coupled with his experience creating and implementing large-scale training programs, will further enhance the reputation of Global eTraining, strengthening our position as the leader in the corporate education industry around the world.
"The rapidly changing world economy demands that leaders and managers also be skilled educators and facilitators for project teams and production departments around the globe. I have tried and tested many methods for training my teams and none have come close the success we found with Global eTraining. From a brilliant pilot project, we leaped seamlessly to international deployment, and published custom content in The Generator with ease. As a former customer, I bring enthusiasm and insight to our team while our clients gain the advantage of my experience in the real world, strengthening our value and share in our success," said Mr. McNeil.
The executive team, including CEO Shawna Snusk, and co-founders Susan Brattberg, Holly Brattberg, Steve Wenzel, and Jacqui Wenzel, are excited to welcome Evan McNeil to the team with full confidence that his skills and experience will enhance the quality of service already provided by Global eTraining.
Introducing the New Bluebeam Revu Training Library
Bluebeam Revu is an award-winning software application which allows AEC professionals to create, edit, markup, and collaborate using PDFs. Global eTraining has developed a brand-new, up-to-date library of Bluebeam training courses to ensure that all AEC professionals are trained thoroughly and effectively.
Developed by Joel Marquez, a Bluebeam product expert and trainer for platinum-level licensed reseller Orange Blade Consultants, these courses will teach you everything that you need to know about the Bluebeam application.
Our library includes 3 courses: Bluebeam Revu Fundametals, Bluebeam Revu Intermediate, and Bluebeam Revu Advanced (releasing summer 2017). Standard prices are $249 for the library or $99 per course.
Special pricing: $99 for the whole library! This offer is only available until June 30, 2017.
Buy It Now
Global eTraining is currently coming up on its year end, so GeT in touch with us to take advantage of our 2016 offers while you still can! You can optimize your current partnership with us or launch your new corporate training program. All our programs are included in this special, and we can easily add on specific content like on-boarding, new workflows and processes, and more. These specials are only available until the end of June, so contact us today!
Contact Us Now
Yes, it's that time of year at GeT.  GeT in touch ASAP to take advantage of our 2016 offers to optimize your current partnership or launch your corporate training program.  Autodesk, BIM, Global BIM Standards, Adobe, Bluebeam, AEC, Leadership and of course. Easy to add your any company specific content like on-boarding, workflows and processes.