Official OSHA and Safety Training
Have you taken a peek at our new official OSHA 10/30 and safety content additions yet?
GeT is proud to have partnered with ClickSafety to provide this new premium content, including OSHA certification for US residents as well as safety 'refreshers' to our global learner community. This premium content is sold in cost-effective bundles as an addition to existing 'GeT Everything' subscriptions.
Interested in checking it out? If you're already a GeT customer, you'll find it in the 'Paid Content' section of the learning platform.
Or, check it out on our course list page.
COBie, IFC, and Classification for Revit
Global eTraining has partnered with Graham Stewart and his team at Digital Guerilla to provide training content for Construction Operations Building Information Exchange (COBie) and the Industry Foundation Class (IFC). This non-proprietary data format delivers a model's asset data which is distinct from geometric information.
I'm really excited about this library of mini-courses, and their relationship with Revit! This is BIG BIM at its best!
If you're interested in learning more about these courses, as well as learning more about this topic as a whole, click here to register for our upcoming webinar with Graham Stewart! He will be diving deep into Information Management in the modern AEC industry, as well as outlining his upcoming course releases.
Primavera P6
Global eTraining is completely rearranging and revamping our Primavera P6 content! But don't fret, we've done our best to retain the same quality of information, while even adding a few new concepts along the way.
Give them a try either via your current GeT subscription or our Individual or Team trials, we would love to hear your feedback!
I Want to Hear from You!
On that note, do you have expertise to share?  Whether it's software training, technical knowledge, or soft skills, Global eTraining has a platform for you to easily create, share, and profit from it.
If this sounds like you, and you have content, course requests, or feedback, holler at me!
Regardless, I want to hear from you. Reach me directly at williamm@globaletraining.ca.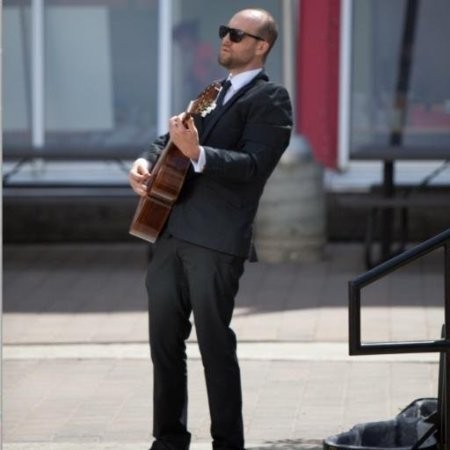 William Myers is Director of Operations with Global eTraining (GeT). He is an Autodesk Certified Instructor (Gold Status) for AutoCAD, Revit Architecture and Inventor, holding multiple years' worth of Autodesk Professional Certifications for all three platforms. 
Will has spoken about BIM at Autodesk University, as well as various Canadian BIM events, and is a published author, having contributed to AUGI World's "Training & Education" issue in 2012 and 2016.