How to make the switch to remote work without losing momentum
As many organizations shift their teams to remote work and telecommuting arrangements, questions about team productivity and business continuity need to be answered.
How will my employees adjust to their new work environment?
Is there enough work to keep my team busy?
How do I ensure they get help and support their needs?
Could this be the new norm? If so, is my organization prepared?
It's imperative for managers in today's connected business environment to act quickly and make smart choices to keep their teams and organization moving forward.
Here are 4 things Global eTraining customers are doing to switch to remote work without losing momentum.
1) Start Training Now:
While strategic business decisions are being discussed, don't let your team sit idle. Without sports, events, and the daily commute, your team may already find themselves with more free time. Take advantage of this opportunity to build a well-trained, more productive workforce.
Assign Courses and Encourage Self-Development
In addition to further skills development within your core software(s), we're encouraging our customers to assign additional software and soft skills training.
In addition to our extensive Autodesk library, consider training in the following categories:
Microsoft Office 365
Total Leadership
ISO 19650 Global BIM Standards
Not a Global eTraining customer yet?
2) Provide Training to Your Entire Team
It's easy to add learners to your Global eTraining subscription with our monthly Pay-As-You-Go option. We're also seeing our customers take advantage of our wholesale discounts, providing Global eTraining to their entire organizations in a cost-effective way.
Consider your staff who use Microsoft Office 365 products, Primavera P6 software, or who desire to be cross trained into another department. Your entire team can benefit from access to the 'GeT Everything' library.
To support our customers in expanding training to their teams, Global eTraining is offering an additional 10% discount on wholesale learner purchases until May 31st 2020 (this is above and beyond the current volume discounts).
CLICK HERE TO REQUEST A QUOTE
3) Keep Your Team Focused with 'GeT Know-How'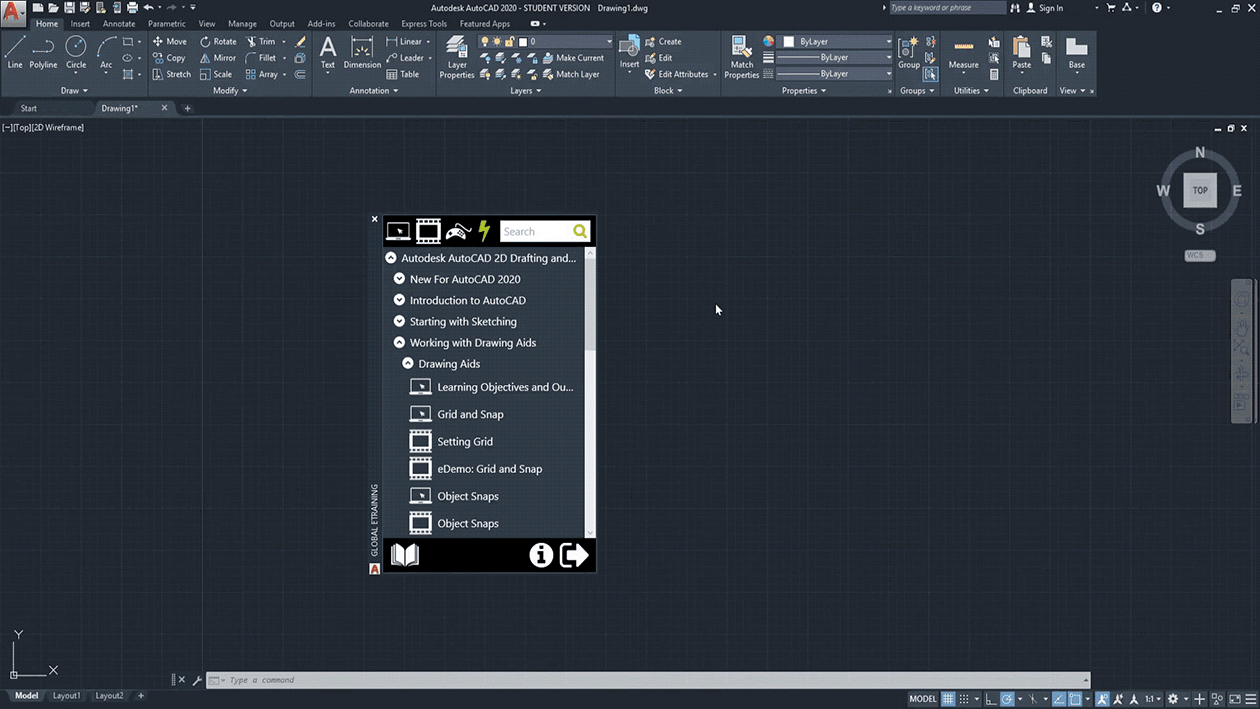 If your team members will be using their home computers to complete project work, encourage them to download and install our intuitive Autodesk plugin, 'GeT Know-How'. The reactive training suggestions will provide your team with contextual course content in real time to help them complete projects faster and avoid distractions.
Click Here to learn about the advantages of 'GeT Know-How'
Want more help with productivity?
4) Build and Customize eTraining Content
(You haven't missed the boat… yet)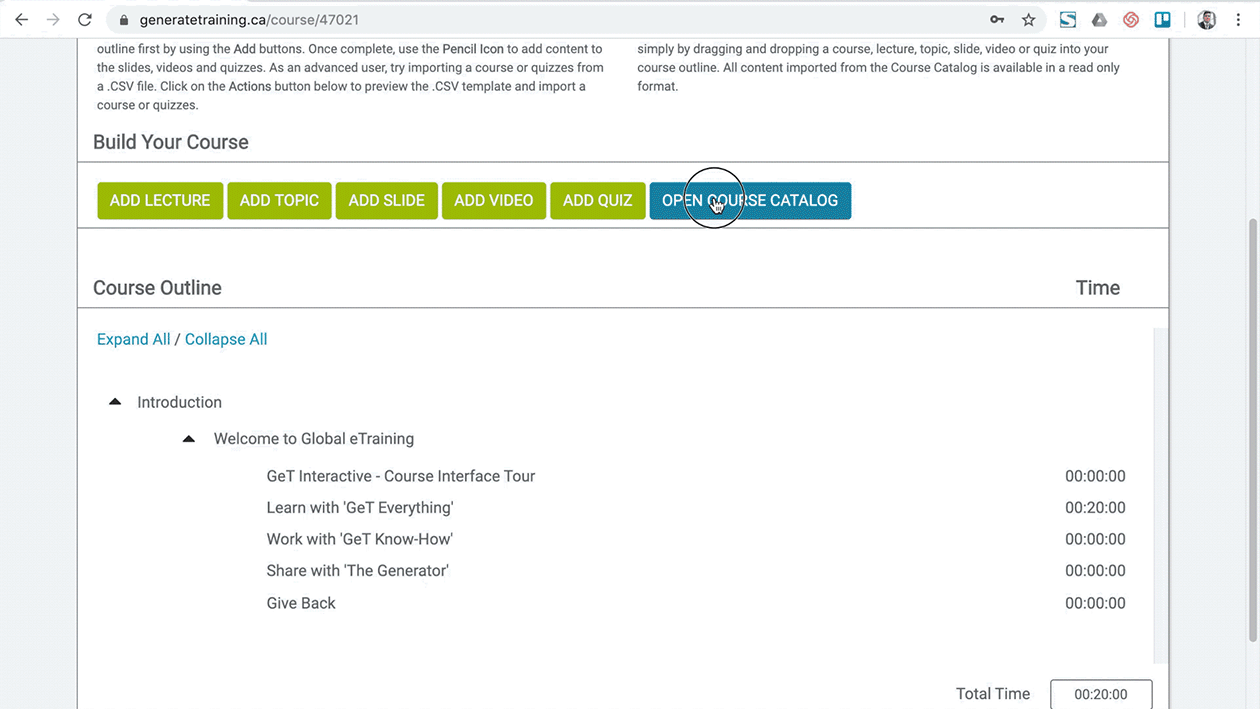 Now more than ever, 'The Generator' course authoring technology is being leveraged for organization-wide knowledge management. Here are two ways Global eTraining customers are supporting their remote teams through course creation.
Customize Global eTraining content
Build custom workflows and ensure your team is trained to use your software according to your internal processes
Build Courses from Scratch
In addition to developing eTraining courses for your proprietary software or employee onboarding, you can also create and disseminate information to your entire team.This means that you can put remote work procedures and policies in place and communicate them through a course built in 'The Generator'. This enables you to track awareness, engagement, and retention of your internal messaging, new policies, and updated procedures. 
Building a course in 'The Generator' is easy!
Businesses and educational institutions who have already embraced both eTraining solutions and custom course creation are reaping the benefits of a fully accessible remote training and communication solution.
With over 10 years of experience providing online education to the AEC and manufacturing industry, we're proud to be supporting our customers in the BIM community and beyond with eTraining solutions that truly make a difference.
With the Global eTraining 'GeT Everything' library, our customers are able to keep their teams busy during uncertain times through encouraging self-development and software skills enhancement.
With our Autodesk plugin, 'GeT Know-How', teams are able to seamlessly transition to work from home situations because they have access to the training they need within the software their using – keeping them focused on the work that matters.
With 'The Generator' course authoring technology, organizations are sharing knowledge across their organization in a way that is effective and trackable, ensuring their teams have the information and training they need to GeT What Matters.
Schedule a meeting today with a GeT Expert and we'll help you move forward with your remote team.
SCHEDULE MEETING NOW