Remember in January, when you took a deep breath and said to yourself "2020, I'm Ready"?
Right.
This year hasn't been what any of us expected, and if you're like most businesses, government organizations or educational institutions around the world, your team is now, at least partially, working from home and facing different challenges from what you envisioned for 2020.
Maybe your organization adapted right away without any hiccups… but changes in today's business environment are never seamless, so you may have made a few mistakes along the way.
That's okay.
What's NOT OKAY is continuing to make the same mistakes over and over again with how you manage your remote team.
Fortunately, Global eTraining has been operating as a work from anywhere business for over a decade, leading our customers to look to us for tried and true solutions.
And we'd like to invite you to schedule a 25-minute strategy call with us to discuss 4 mistakes we're helping our customers overcome.
4 mistakes leaders are making, right now, with their remote teams
(and how we're helping our clients overcome them)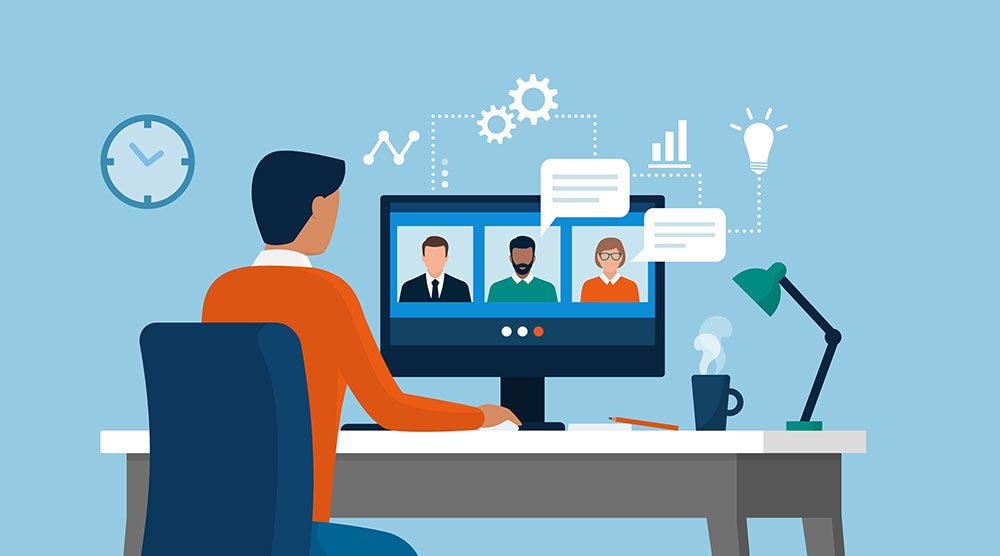 Mistake 1: An Inconsistent (or Non-Existent) Communication Strategy
Reactionary leadership isn't a strategy and sending an email or scheduling a team meeting each time something doesn't go according to your expectations, isn't effective communication.
Good communication starts with setting clear expectations and then being intentional to review and reinforce that messaging consistently.
Your first job is to be clear and upfront about the expectations your company has for remote workers …The clearer you are, the less room you'll leave for misinterpretations, assumptions, and other disastrous missteps.
– Larry Alton (Inc.com)
When our customers implement Global eTraining internally, we walk each manager through our GeT Ready, GeT Set, GO! Strategic Implementation plan built from essential change management principles. This includes an immediate communication plan and ongoing communication strategy to ensure effective roll-out and adoption to drive business results.
I want to talk with Global eTraining about Change Management and My Remote Team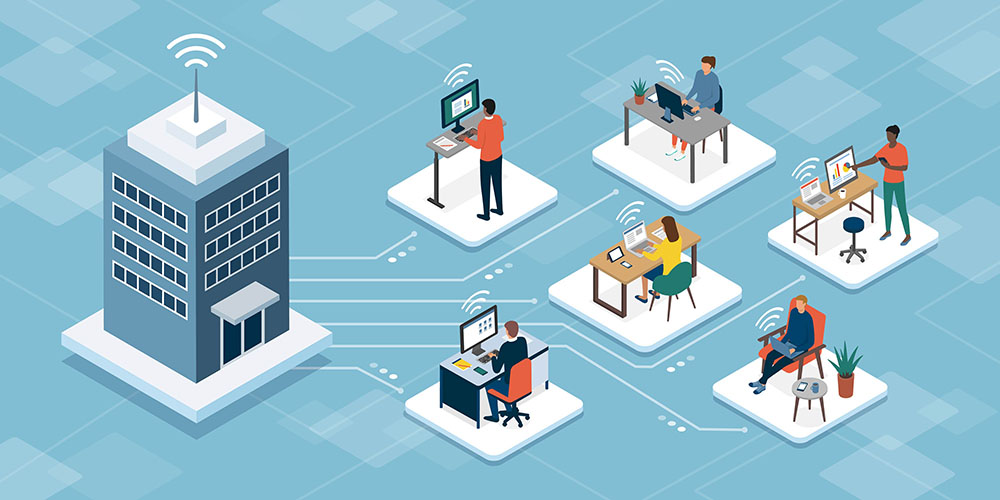 Mistake 2: Failure to Invest in The Right Technologies
This may seem obvious, but simply providing your team with a subscription to Zoom or teaching your people how to use Google Hangouts/Meet doesn't cut it.
Remote teams rely on technology for every facet of their workflow, communication, collaboration, and training.
Ensuring a reliable, secure, and well-equipped infrastructure is the foundation of seamless collaboration and effective remote work, so make sure to invest in the tech stack that will help you bridge the physical gap.
– Kaleigh Moore (Monday.com)
Global eTraining customers don't just receive a training solution. They're providing technology to their organization – a Learning Management System where their people can access training any time, anywhere, and on any device.
Additionally, our 'GeT Know-How" Autodesk Plugin provides remote workers with training at their fingertips, inside their favorite Autodesk software, which drives productivity and eliminates the need/desire to frequently interrupt other team members for help with the software.
I want to talk with Global eTraining about Change Management and My Remote Team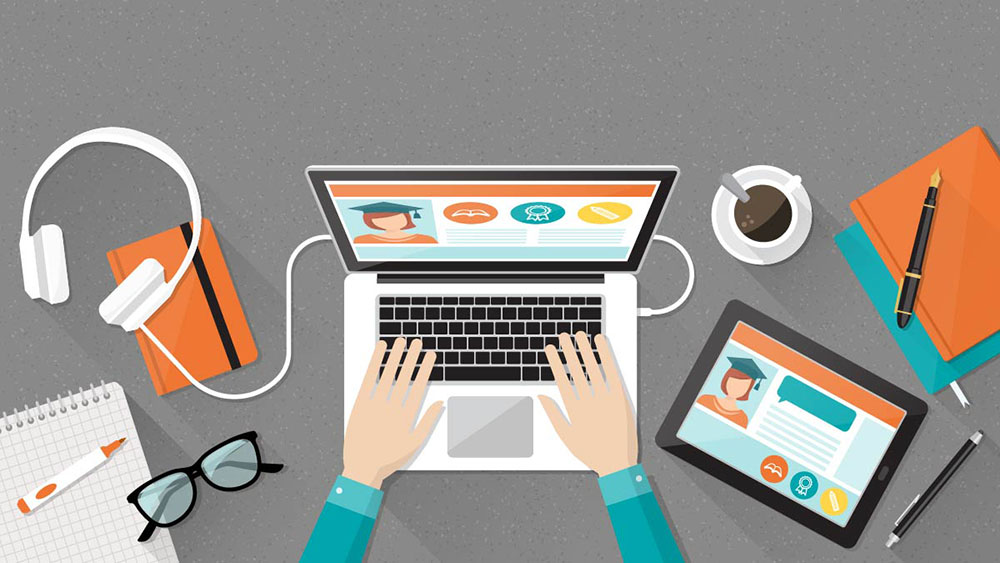 Mistake 3: Neglecting the Necessity of Training
We couldn't say this better ourselves. This is dangerous.
…organizations and leaders might be forgiven for going into survival mode and putting learning aside. Companies do that all the time: They pause major learning initiatives, such as training courses, and minor ones, such as process checks after team meetings. They slash learning budgets and cancel mentoring sessions in a downturn. In times of upheaval, anxiety runs high and the instinct to preserve the world as we know it takes over. Leaders put aside their intent to include and develop, and revert to command and control. "Forget learning!" the thinking goes. "We can't afford it when we need to secure operations and get the basics done."

This is dangerous. Like all major crises, and perhaps more than most, the COVID-19 pandemic is bound to leave behind lasting changes in the way work and business take place. Learning will be the foundation of our survival, then, for both organizations and the individuals who make them up.
– Annie Peshkam and Gianpiero Petriglieri (Harvard Business Review)
 To summarize: Training Matters.
We have never done more than we are doing right now to make Global eTraining as accessible as possible to organizations around the world. Now is the time to discuss how training can impact your business objectives.
I want to talk with Global eTraining about Change Management and My Remote Team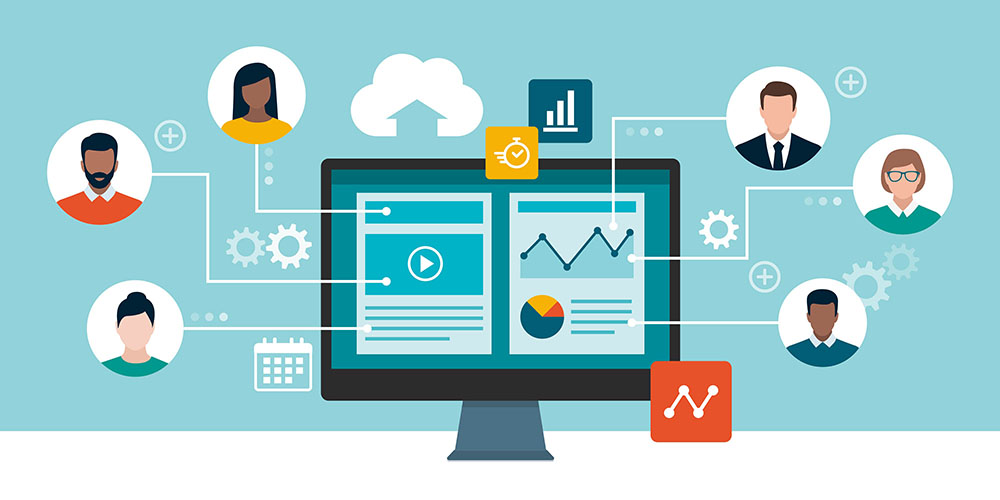 Mistake 4: Missing the Business Intelligence Boat
More and more businesses are relying on data to help make wise decisions… and right now, access to good data couldn't be more important. As teams have dispersed, it's difficult for managers to get a true pulse on how their people are both feeling and performing.
During these turbulent times, data may prove to be the very life preserver that keeps your organization afloat. Insight-driven decisions—not gut-driven ones—will lead to business survival.
– Brent Dykes (Forbes.com)
Within the Global eTraining Subscription System, each of our customers has access to Microsoft PowerBI Executive Dashboards, giving leaders insight into the engagement, effectiveness, and return on investment of their remote team training solution.
I want to talk with Global eTraining about Change Management and My Remote Team
Organizations who address these 4 remote team leadership challenges will gain a competitive advantage and create opportunities for their people to GeT more of the work that matters, done.
To help you and your team navigate the uncertainty, we'd like to invite you to join us for a strategy call where we can discuss how Global eTraining is helping our customers more effectively communicate, leverage technology, prioritize training, and drive business results through data-driven decision making.
Ready to chat?
Schedule 25-minute Strategy Session Now