The 'GeT Everything' Library
Learn, Retain and Apply Skills to Real-World Projects Better
Learn the skills you want, when you want, how you want, so you can do what matters most.
Start Your Free Trial
Learn the Skills You Want
With over 100 new courses added in 2020 alone, the 'GeT Everything' library gives you all access to a robust and ever-expanding catalogue of industry-relevant skills and software training.
View All Courses
Features for Teams:
Course authoring technology, 'The Generator'
Dedicated account manager support
This is YOUR
Training Solution
Develop your skills, train your staff, or enhance your students' education. You're in complete control of your content, your eTraining experience, and your budget.
Learn YOUR way with the 'GeT Interactive' course interface, combining the 4 VARK learning styles (Visual, Auditory, Read/Write, and Kinesthetic)
Complete courses step-by-step or use Global eTraining as a searchable reference tool
Features for Teams:
Easily manage learners with the 'GeT Subscription System' (GSS) (Activate, Deactivate, and Reactivate Learners)
Monitor, Measure, and Report via Learning Management System (LMS)
The Course Interface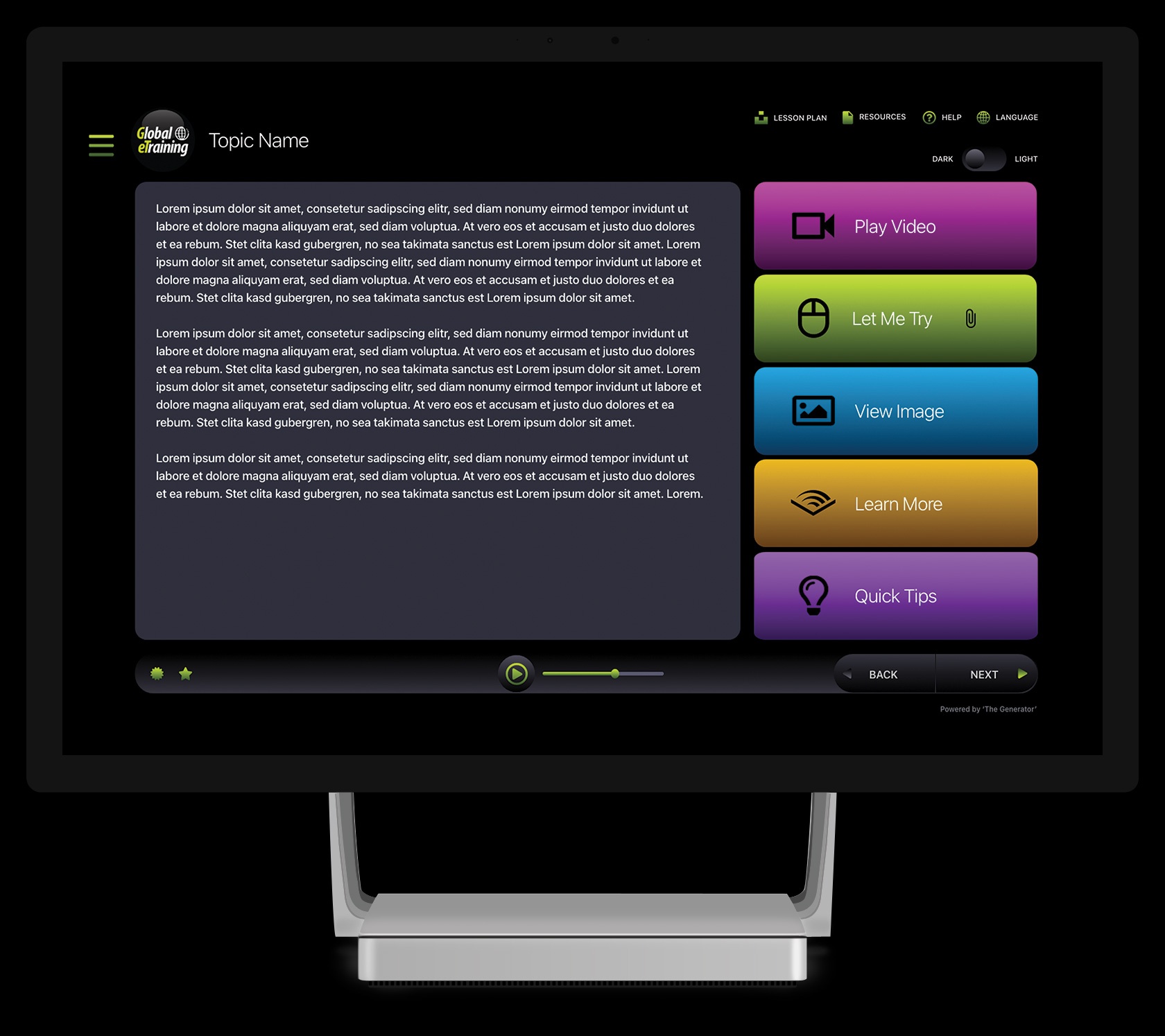 Table of Content Slide-out menu
Toggle between Dark and Light Interface
Narration Play and Audio Controls
The 'GeT Everything' Library
60+ Autodesk courses, 20+ BIM courses, 30+ MS Office 365 courses, 80+ Health & Safety courses, and more!
View All Courses
Multiple Learning Styles
Choose your own learner interface and navigate through interactive content including videos, dynamic text, practical exercises, external resources, images, and more!
Try GeT for Free
Custom Learning Paths (+ KnowledgeSmart)
Utilize quizzes to build custom learning paths so you can work on developing the skills you need, not the skills you already have.
Schedule a Demo
Certificate Preparation
In-course certificate objectives help learners prepare for Autodesk Professional Certification and CanBIM (Canada BIM Counsel) Certification.
Discuss Certification Goals with Sales
Access Multi-Language Translations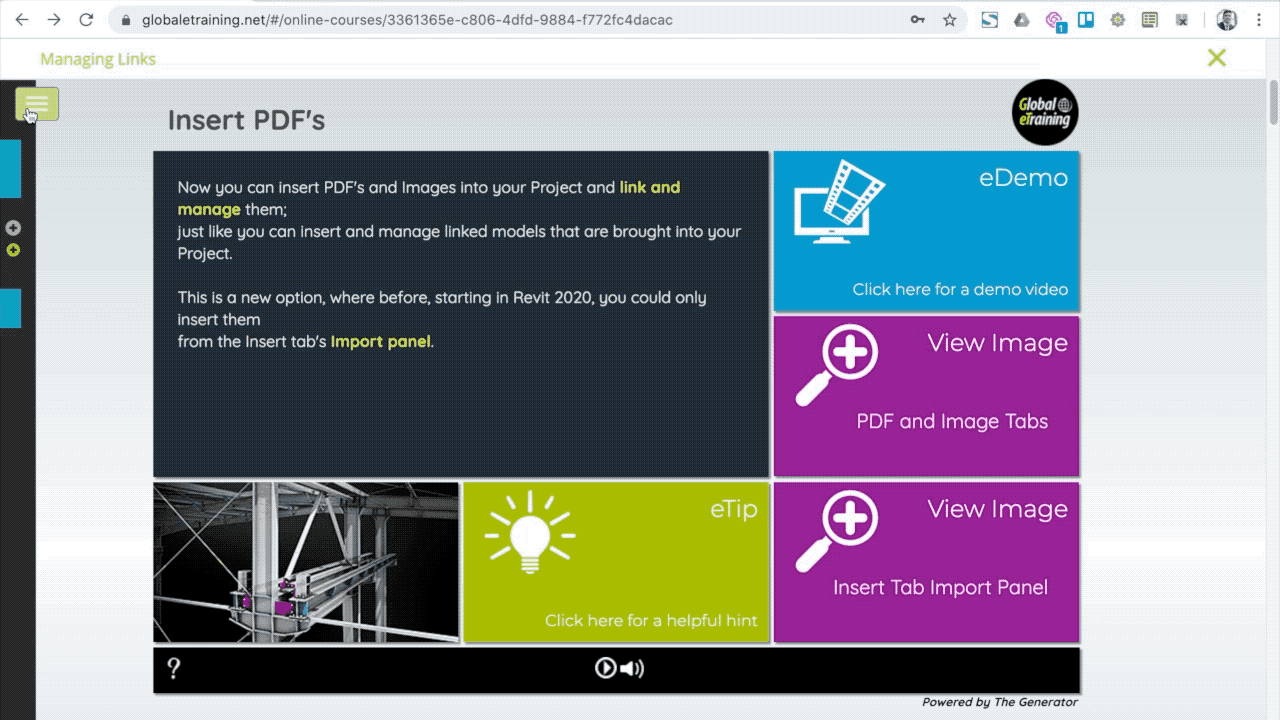 Find the Right Global eTraining
Solution for You
For individuals
and consultants